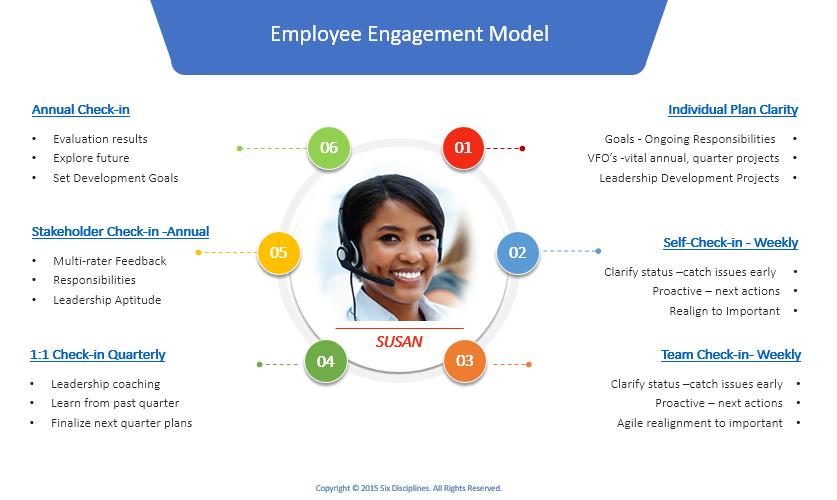 If your organization has its fiscal year tied to the calendar year, no doubt you're staring at the dreaded annual performance appraisal process right in the face.
Regardless of size or industry, as the pace and velocity of business increases, many are finding the many downsides of annual appraisals outweigh the upsides of this traditional employee performance management.
Over the past year, GE joined other high-profile companies such as Microsoft, Dell, Accenture, Adobe, and IBM have started dumping or have already gotten rid of formal annual performance reviews.
It's no longer adequate to begrudgingly conduct a performance appraisal once a year. Your employees want (and deserve) much more frequent feedback about their performance.
In fact, the top HR/performance management analyst, Josh Bersin, predicts that we'll soon see a major shift in many more organizations, both large and small, as they move away from annual performance appraisals.
Why?
Ultimately, a top goal of any performance management system should aim at retaining a talented workforce. By replacing the traditional annual performance review with regular feedback, (some refer to it as frequent "check-ins") employees will be able to update and change their projects, progress, and goals more frequently, and correct their problem areas in a much more agile and real-time basis.
So…the real question is: what do we replace the annual performance appraisal with?
To meet the news of the wide range of generational employees (Millennials through Generation X and Baby Boomers) new performance skills need to be developed that are focused on listening, reinforcing desired behaviours, and asking meaningful open-ended questions during one-on-one conversations. (And, by the way, yes, Millennials DO want to be coached!)
Six Disciplines will help you put the new 6-Step Check-In Model of Employee Engagement into action quickly, and we'll train your leaders and managers how to coach one-on-ones more effectively for significant improvements in performance management. Contact us today to start the discussion!
Learn more about our Performance Managment Process